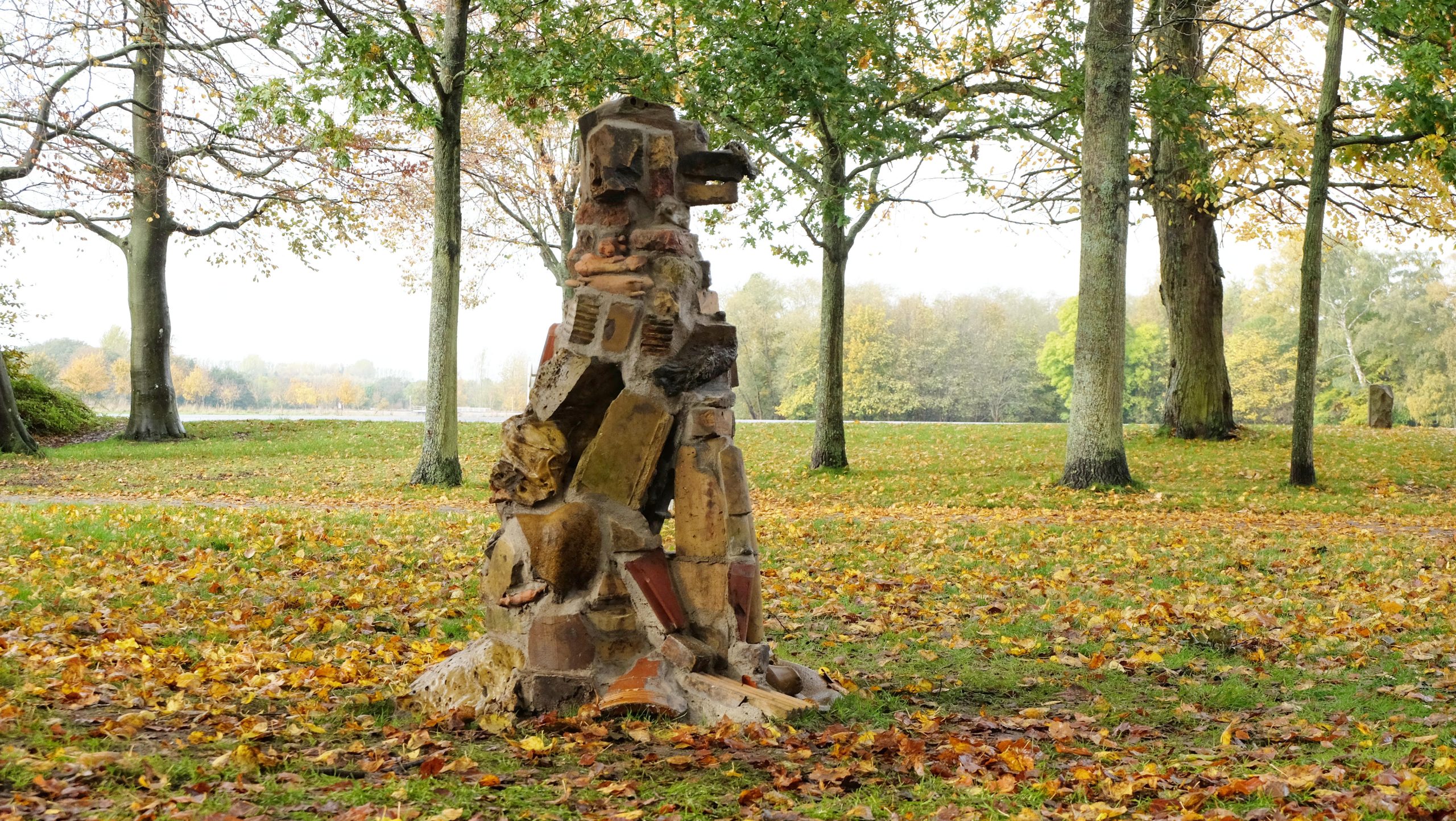 JORDHUND
The sculpture 'Earth Dog', created over old faults, burned bricks from the local area, which can currently be experienced in front of the Nivaagaard Painting Collection. Citizens have been collecting bricks, and schoolchildren have been involved in an ongoing art course around the project.
'Earth Dog' revolves around Nivaa's strong local story about the old producing brickwork, with the dog as a central figure in two intersecting personal stories: About the founder of Nivaagaard's Painting Collection, Johannes Hage and his dog – and about the visual artist Anja Franke, who grew up with collected bricks in her backyard, and her dogs. The work is about the local, relationship, about losing, retrieving and returning home.
The main component of the work is old, defective bricks and bricks found in the forest, where children and adults from Nivaa digged the old materials from the soil around Nivaagaard Brick's Ring Oven. Subsequently, the 5th classes from Nivaa School over the autumn have been involved in a continuous art course around the project 'Earth Dog' and have created, among other things, small clay-hunting dogs, which are also included in the sculpture.